Differences between ERP and Accounting Software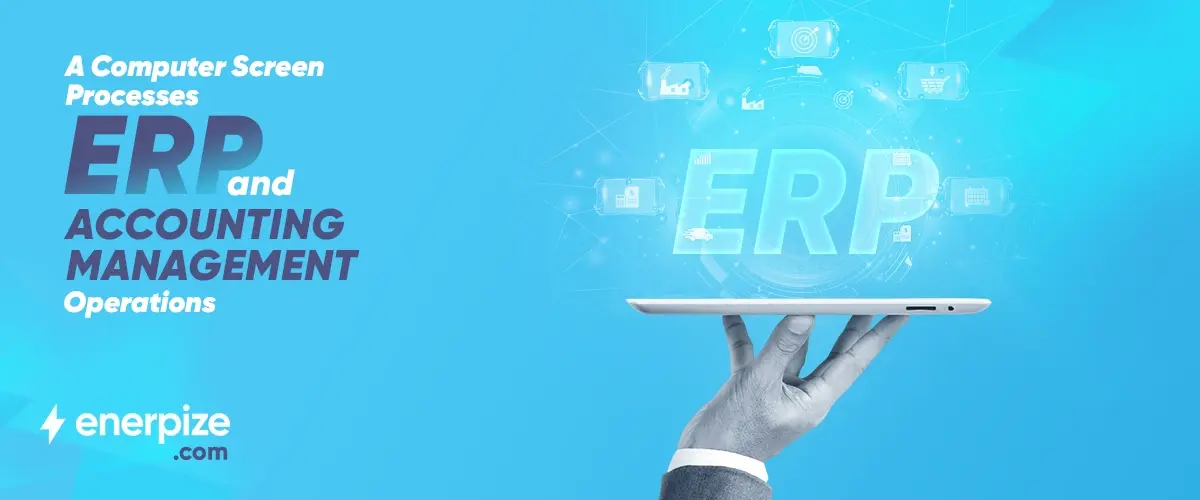 It is a common misconception among businesses that Enterprise Resource Planning (ERP) systems and accounting software are interchangeable. While they share several functionalities, the two remain different in purpose and usage. You need a deeper understanding of their differences to determine which one is better for your business.
When choosing between the two software solutions, you must first determine what your business needs and what you hope to achieve in the long run. It can be tempting to just choose whichever is more popular or affordable. But doing so can be counterproductive and costly in the end. After all, they might seem similar at first glance, but they remain different in purpose and functionality.
With that, here's an ERP vs accounting software comparison to help you decide.
What is ERP system?
ERP software systems are integrated resource management systems that allow you to track your business' tangible and intangible assets. It can cover your sales, finances, human resource, and inventory. It can even have its own customer relationship management (CRM) features. By centralizing all these data, it helps you make fast and accurate decisions for your business operations.
This makes it more than just a tool for accounting. It is a comprehensive management solution that covers all aspects of your business. This makes it easier to integrate your accounting processes with other operations such as supply management and sales. There are different types of ERP software based on functionality, business size, and deployment.
When to use ERP?
ERP systems are ideal for companies looking to scale their business and expand their reach. Nonetheless, this doesn't mean that it won't benefit small businesses. In fact, there are ERP software systems designed specifically for small businesses. So if you are looking for a comprehensive solution that can handle different functions beyond accounting, this might just be for you.
Take note, however, that ERP systems also differ from the different types of business management software. However, the two are completely different. ERP deals with real-time technology to monitor your cash, production, raw materials, employees, and customers. Meanwhile, the latter are programs that can streamline your core processes.
What is accounting software?
Unlike ERP systems, accounting software only focuses on one aspect of your business. That is accounting. It offers tools to record and track your profit and loss. Likewise, it can analyze and generate financial reports to help you improve your company's cash flow and finances. Its core functionalities include:
General ledger
Accounts payable
Accounts receivable
Bank management
Bills management
Sales and revenues tracking
This type of software is designed with your accounting and finance teams in mind. It assists them in monitoring revenues, sales, and invoicing by automating certain tasks and providing visibility in your operations. Some accounting software examples can also manage payroll and inventory.
When to use accounting software?
Businesses often start out with accounting software before branching out to ERP systems. Its niche functions mean its tools and features are perfect for small-scale operations. For example, freelancers might find that accounting software suits them better than an ERP system. This is because their workflows aren't as complex as enterprises, and thus, they won't need the other tools offered by an ERP software.
So if you are simply looking for a tool to optimize your accounting process and nothing else, an accounting software might suffice. It can speed up and streamline your financial processes by automating certain tasks.
Is It Better To Use ERP Sytem Or Accounting System?
With over 49% of companies planning to shift towards ERP systems, does that mean ERP systems are better than an accounting software? Keep in mind that each organization has its own needs and demands. What might work for one might not necessarily work for the other. You can't just say that ERP systems are better than accounting software. That is like saying a spoon is better than a knife. While the former might have several uses, the latter can still excel in meeting your expectations and delivering its purpose.
Nonetheless, it is important to consider the future of your company. Businesses nowadays all strive for complete digital transformation. Your accounting process won't be the only aspect of your operations that need upgrading. Hence, you must be ready to expand your digital operations and ensure harmony in all aspects of your business.
Choosing the right software
The lines between accounting software and ERP systems are blurring. While the two might share some functionalities, they are still completely different from one another. So what is ERP in accounting, and how does it differ from accounting software?
For one, an ERP system gives a 360 view of your organization's health and performance. Accounting tools are simply part of its functionality. Meanwhile, accounting software is simply as the name suggests. Think of it as a house. The entire infrastructure is the ERP system, while accounting software is simply a room inside it. To find out more on which one would be better for your business, you can check out Enerpize.