What is Invoice Management?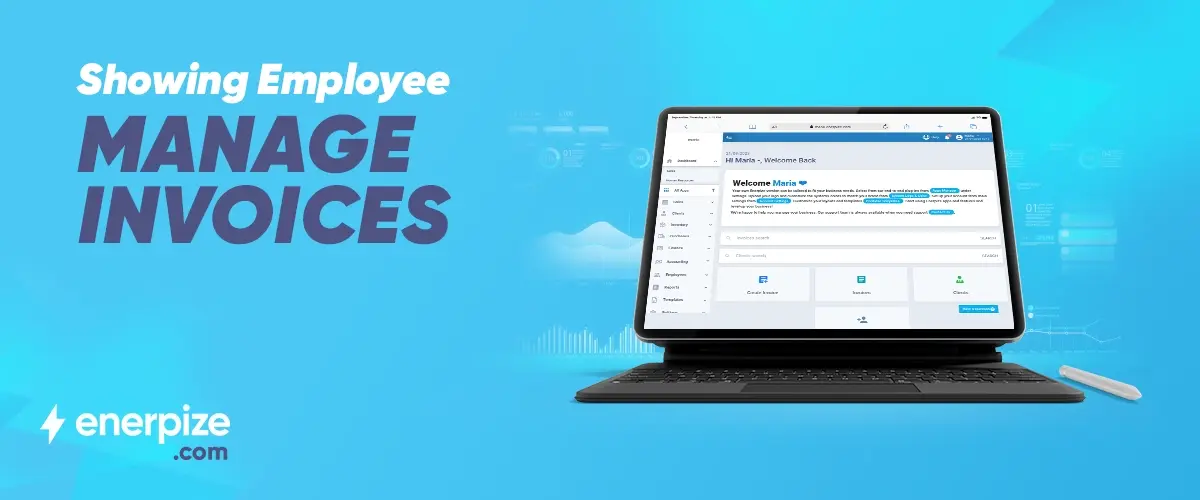 Every business, regardless of its size, invoices play a crucial role as the foundation. Given their significance, it is important to have a thorough understanding of managing them effectively to harness the full potential of your business.
Although the process might seem perplexing at times and demand considerable dedication, it can also be made simpler by utilizing appropriate tools and methods. In this article, we will delve deeper into this topic, beginning right from the basics.
What is the meaning of invoicing?
Invoicing is the process of generating and sending out invoices for finished projects, a service provided, or products. It's a term usually used by SMBs, referring to collecting payments from their customers and clients.
What is an invoice?
An invoice is a time-stamped document issued by a business stating the services and products that have been ordered and provided to the customer. Invoices are like air for SMBs' accounting system.
They depend on them to get paid for services and ensure they collect their profit. Besides the data that the invoice has, it also contains an invoice number to make it easier to track.
A list of provided items and information on both the seller and buyer are also included in the invoice. There are different types of invoices; hand-written invoices and Electronic invoices.
The Basics of Electronic Invoices
An electronic invoice or E-invoice is like any invoice that is processed by the provider to the client. It also contains the detailed items provided with all its information.
The only difference is that the e-invoices are digital through and through. Digital in the sense that it's sent, paid, and stored electronically without a trace of paper using a certain document format.
Most will think that PDF format is suitable for e-invoices but actually it's not, because if it's sent to the client they cannot add or process the payment through it.
The problems with traditional invoice management
Nowadays everything that is not digitally done is left in the dust. Just think about it, why make life harder if there are more advanced options out there that get the job done faster and more efficiently.
This is the case with invoicing management. Why waste money and time on processing paper invoices, while there's a digital way to do it.
One of the main issues of traditional invoice management is not keeping everything stored and easy to get back to, which has been solved by cloud-based accounting systems.
Another issue is making sure that your invoices are actually delivered to your customers, who haven't lost something in the mail that didn't get delivered, and believe me you don't want to lose your profits and payments to mail.
Why Send and Receive Electronic Invoices Digitally
Learning from the point above that invoicing the old way is not working anymore. Here comes the role of e-invoices.
One of the advantages of sending e-invoices is you'll be sure that your invoice is delivered to your customer on time without a hassle. Moreover, it will be easy for your customer to make the payments as it will be a click away for them.
Invoice templates are also a plus thing, as they will save you a ton of time filling the information of the customer and delivered items over and over again.
Also, the invoices will be stored in your system which will make it easy to filter between the paid invoices, the overdue ones, and the ones that have been recurring for a certain period of time.
Issuing Electronic Payments
Issuing invoices has never been easier. All you will need to do is to get the customer's email and the list of orders or delivered items and voila; your customer is ready to pay once you've sent them the invoice. Also, once the payment is done from your customer's end you'll be immediately informed of the payment which will save you time and effort.
What is the invoicing management process?
Not only do clients of the business have to pay invoices but also the business sometimes has to process invoices for their needs. The task of keeping track, receiving, processing, and eventually paying the suppliers is called invoice management.
The invoices could be for actual goods that your business needs or services that you'll be using for the business like a recruitment portal or a software solution. You might have invoices that regularly have to be processed and paid or they might be a one-time payment.
Invoices and accounts payable The accounts payable process is actually an essential part of invoicing management. Say you got the invoice from your supplier, how can you make sure that you've completed the transaction of payment and received what you paid for? It's done via Accounts payable.
You don't want to have a bad experience with your usual suppliers. That's why the AP team makes sure that everything is done smoothly and every invoice is processed. Besides making sure payments are done from your end, AP also helps you consider the offers from your suppliers and choose the best one for your needs.
Invoicing digital processing workflow
First, we must define what invoice workflow is, which is the process of handling and approving invoices coming from the vendors or suppliers. As nowadays there's a digital solution for every obstacle that might stand in the way of business, digital solutions have been added to process the invoice workflow.
One of them is the automation of Account payable and that to ensure that things get done quickly and effectively. Also, by converting to digital invoice workflow processing you'll save a lot of time and effort unlike handling it in the traditional sense.
Instead of waiting for approval for some invoice and getting back and forth with the details between the concerned teams, the process will be a click away. All you have to do is give access to the teams to approve it.
How invoice management typically works?
Invoice management may sound easy to some people but on the contrary, it can be tedious to others and can take a long time to process. Say, for example, you have new employees starting and you need to get new PCs so you contact the supplier to send the invoice for the ordered items to pay them.
From the business's end, invoices have to be sent and processed by multiple teams. Also, there are some validations required from the management to get the ok on the payment.
However, invoicing management with the right tools can be very easy to use and processes like an ERP or accounting software will make the process effortless.
How automated invoice management works for small business
Automation of invoice management is a lifesaver for SMBs. From receiving the invoices from your vendors to actually paying them is so much work but with the automation of the process, it's a piece of cake.
Once the invoices are received they are scanned and sent to the accounting system which in turn reduces the amount of data entry and avoids errors from happening.
The benefits of automated invoice processing
with automation invoice processing, the chance of error is almost non-existent and that is because of the minimum of data entry in the process.
think of all the labor and expense that will be spent if things are done the traditional way. The automation will save you staff costs.
with minimum human interference, your staff will be able to focus on more crucial tasks
as we said, sometimes it takes a lot of time to get approval for processing invoices but now this is in the past. With this feature getting approval will be much faster and more energy-saving.
as most of the world is heading to more green options and environment-friendly with automation you'll save yourself a ton of paper processing.
What is invoice management software?
Invoice management software is an online system that helps you manage your invoices. The software helps to automate the process of receiving the invoice and its information, getting approval, and payments.
An invoice management software has many features that can be included; invoicing, AP (account payable) automation, purchasing, and accounting in general.
How can invoice management software benefit your business?
There is no doubt that the digital options for invoicing management, especially invoice software management, will make your business flow much easier, and here's a list of reasons why:
No more hassle while searching for invoice data anymore, it's all stored in one place you can access from anywhere. Also, no more lost invoices that may lead to bigger problems in your business.
To be able to send your customer's invoices with just a few clicks is a dream come true in invoice management. And for them to be able to pay that invoice with a click will make your customer experience fulfilled.
Not only will invoicing software benefit your customers, but it will also benefit your business. By keeping track of your invoices and payments, it will be easier for you to manage your profits and your AP.
The software will ensure that you have an idea about your cash flow and what goes to who and all that. And how much is left to you by the end, after paying your invoices and doing your payroll.
Resend, edit, or cancel invoices
The system also gives room for adding, changing, or even deleting invoices. Unlike traditional management which wastes a lot of time if you have an error in your invoice or need to add something.
Invoicing systems and project management
If you are already investing in an invoice management system, why not look for a solution that combines both invoice and project management? By choosing this option, it will be easy to assign staff to certain invoices to manage and divide tasks between them.
Also, it will be easy to get a clear idea of what's going on with the business and profit. As you'll have all the data in one place. Moreover, time tracking of all the processing and not being able to miss a thing.
How invoicing works with inventory management software
Like we said, why invest in two software while you can get 2 in 1? Some software will get invoice management integrated with an inventory management system. For SMBs that's an investment you don't want to miss.
It's important not to make the mistake of duplicating invoices or purchasing items twice because you couldn't find the data in one place.
Inventory management software tells you what you have already in your capacity and what you need to restock and it's a plus to be able to automate the process of checking what's missing and make the payment for it. Imagine the time and effort that will be saved if you invest in such a solution.
By now invoicing management should be a piece of cake for you. It is a very simple process once you know what to look for and what tools to use. With all the mentioned features and tools that you can utilize, you're on the right way to success.